Whey + casein + soy triple protein is used, along with 11 kinds of vitamins, coral calcium, and lactic acid bacteria. A small pack of 2 protein bars for easy ingestion between climbs and workouts.

You can secure moderate carbohydrates and lipids for energy consumption during climbing and protein synthesis after exercise. In addition to 11 kinds of vitamins, it contains 74 kinds of natural minerals to support absorption. Mineral supplementation is also important for maintaining physical condition.
It can be conveniently carried in a pouch with a zipper. Accompanied by climbing, supplement with a protein bar.
サイズ・内容量

Contents: 2 pieces (32g) ● (W) 90mm (H) 140mm (D) 20mm
原材料

[Chocolate flavor] Semi-chocolate (domestic production) (vegetable oil, sugar, whole milk powder, cocoa, lactose, cacao mass), reduced starch syrup, protein concentrate (milk protein), whey protein, soy puff (soy protein, starch, plant) Fats and oils), shortening, cocoa powder, milk-based foods, almonds, coral calcium, lactic acid bacteria (sterilized), dextrin/fragrance, trehalose, emulsifier, calcium carbonate, VC, extracted VE, niacin, calcium pantothenate, V .B₁, V.B₆, V.B₂, VA, folic acid, VD, V.B₁₂, (contains dairy ingredients, eggs, soybeans, and almonds)

[Strawberry flavor] Quasi-chocolate (domestic production) (vegetable oil, sugar, whole milk powder, lactose, cocoa butter, cellulose), reduced starch syrup, protein concentrate (milk protein), whey protein, soy puff (soy protein, starch, vegetable oils and fats), shortening, milk-based foods, almonds, coral calcium, lactic acid bacteria (sterilized), dextrin/fragrance, trehalose, emulsifiers, calcium carbonate, colorants (red yeast pigment), VC, extracted VE, niacin, Calcium pantothenate, V.B₁, V.B₆, V.B₂, VA, folic acid, VD, V.B₁₂, (contains dairy ingredients, eggs, soybeans, almonds)
栄養成分表示

Chocolate flavor (per 2 bars/32g)] Energy: 139.5kcal, protein: 10.1g, fat: 7.9g, carbohydrates: 10.3g (sugars: 9.5g, dietary fiber: 0.8g), salt equivalent: 0.08g, Calcium: 153.39mg, VA: 180mg, VD: 1.83mg, VE: 2.67mg, VB1: 0.37mg, VB2: 0.37mg, Niacin: 3.67mg, VB6: 0.33mg, folic acid: 73.3mg, VB12: 0.8mg, Pantothenic acid: 2.2mg, VC: 29.3mg * Estimated value

[Strawberry flavor (per 2 bars/32g)] Energy: 148kcal, protein: 10.8g, fat: 7.5g, carbohydrates: 9.9g (sugars: 9.0g, dietary fiber: 0.9g), salt equivalent: 0.19g, Calcium: 180.0mg, VA: 180mg, VD: 1.83mg, VE: 2.67mg, VB1: 0.37mg, VB2: 0.37mg, Niacin: 3.67mg, VB6: 0.33mg, folic acid: 73.3mg, VB12: 0.8mg, Pantothenic acid: 2.2mg, VC: 29.3mg * Estimated value
賞味期限

[Chocolate flavor] February 2024
[Strawberry flavor] September 2023
使用上のご注意

Avoid storing in direct sunlight, high temperature and humidity.
Do not consume if you feel any abnormality in your body.
Please check the raw materials and do not eat if you have allergies.
If you are pregnant, nursing or taking medication, consult your doctor before use.
After opening, please enjoy as soon as possible regardless of the expiration date.
Keep out of reach of infants
Regular price
Sale price
¥265
Unit price
per
Sale
Sold out
View full details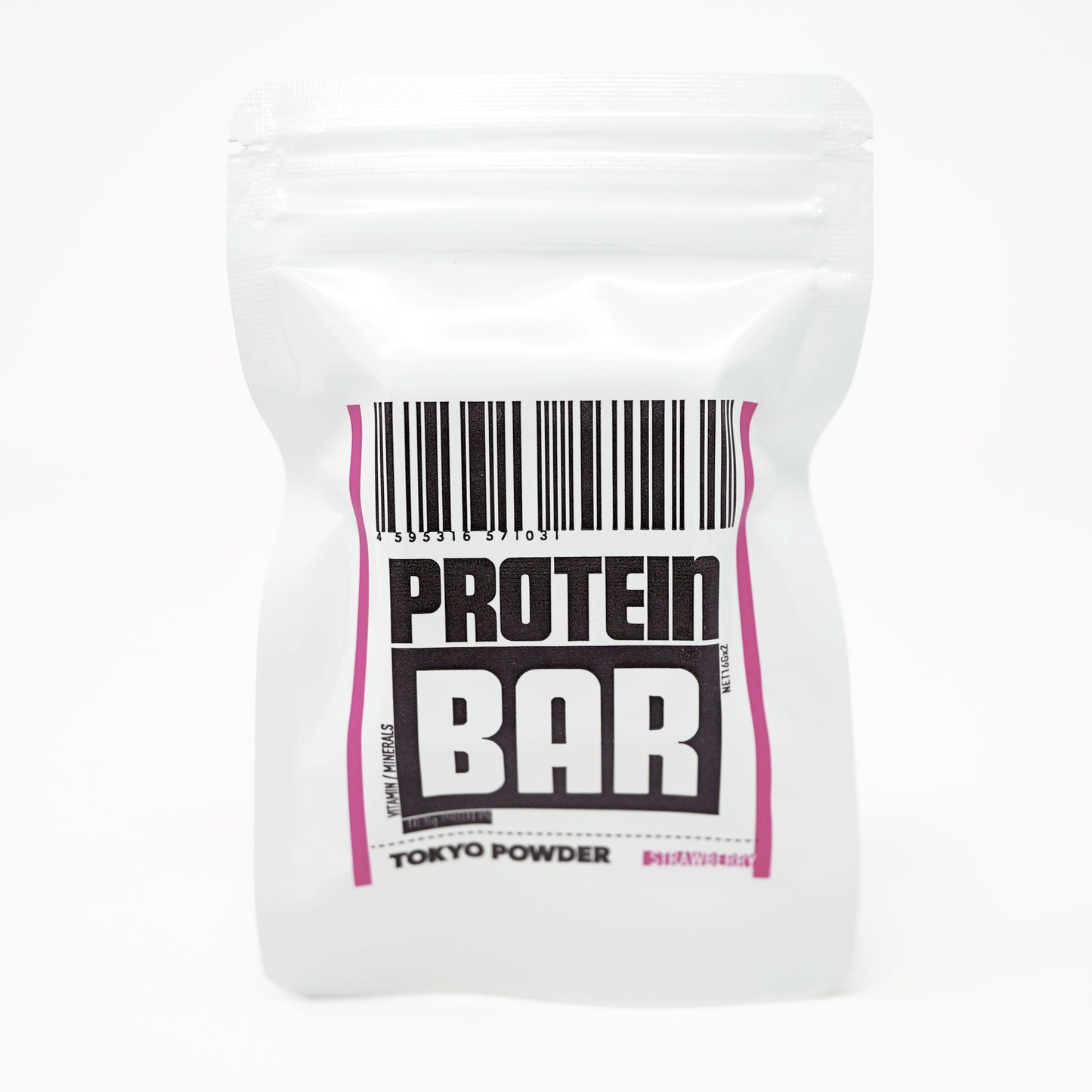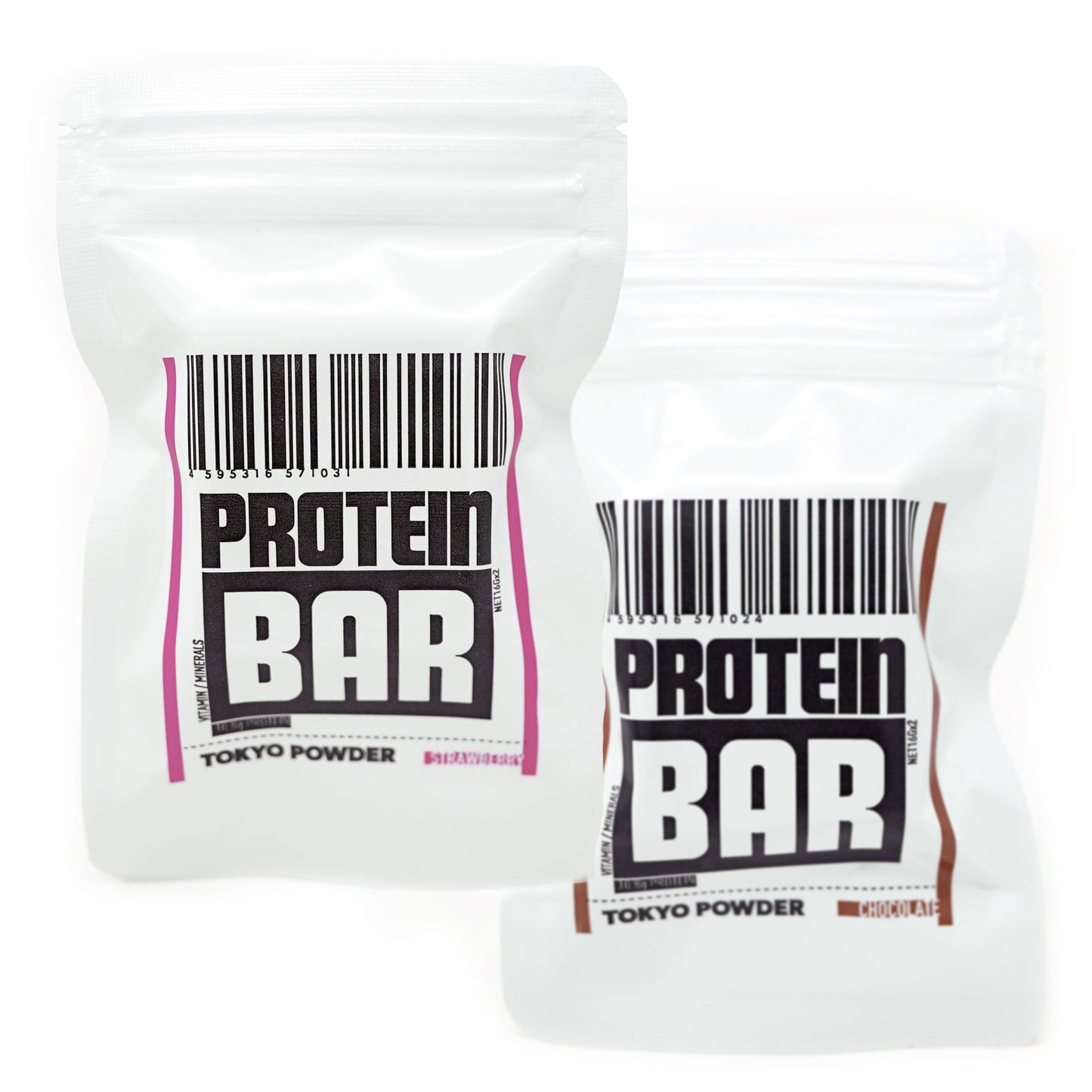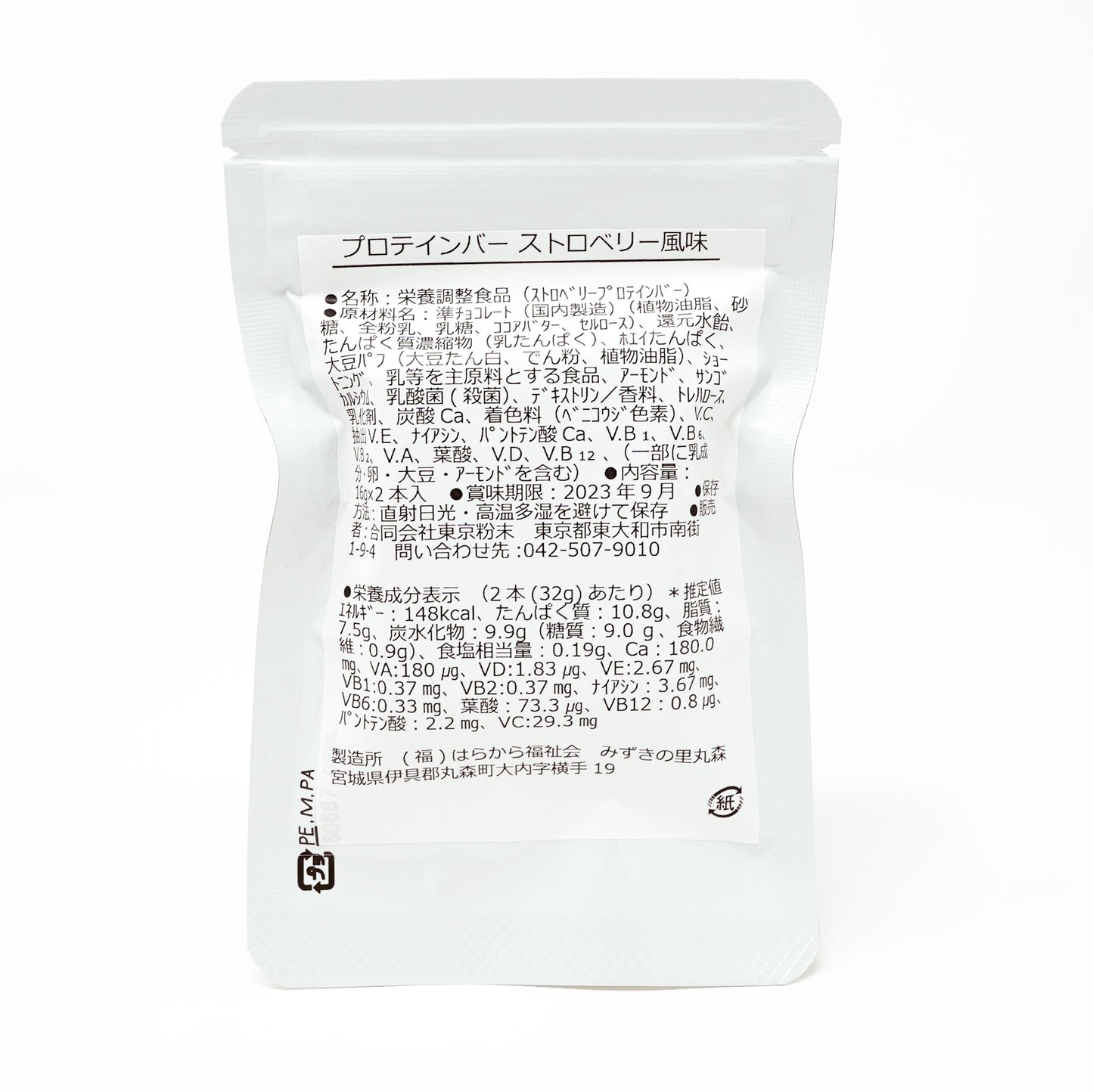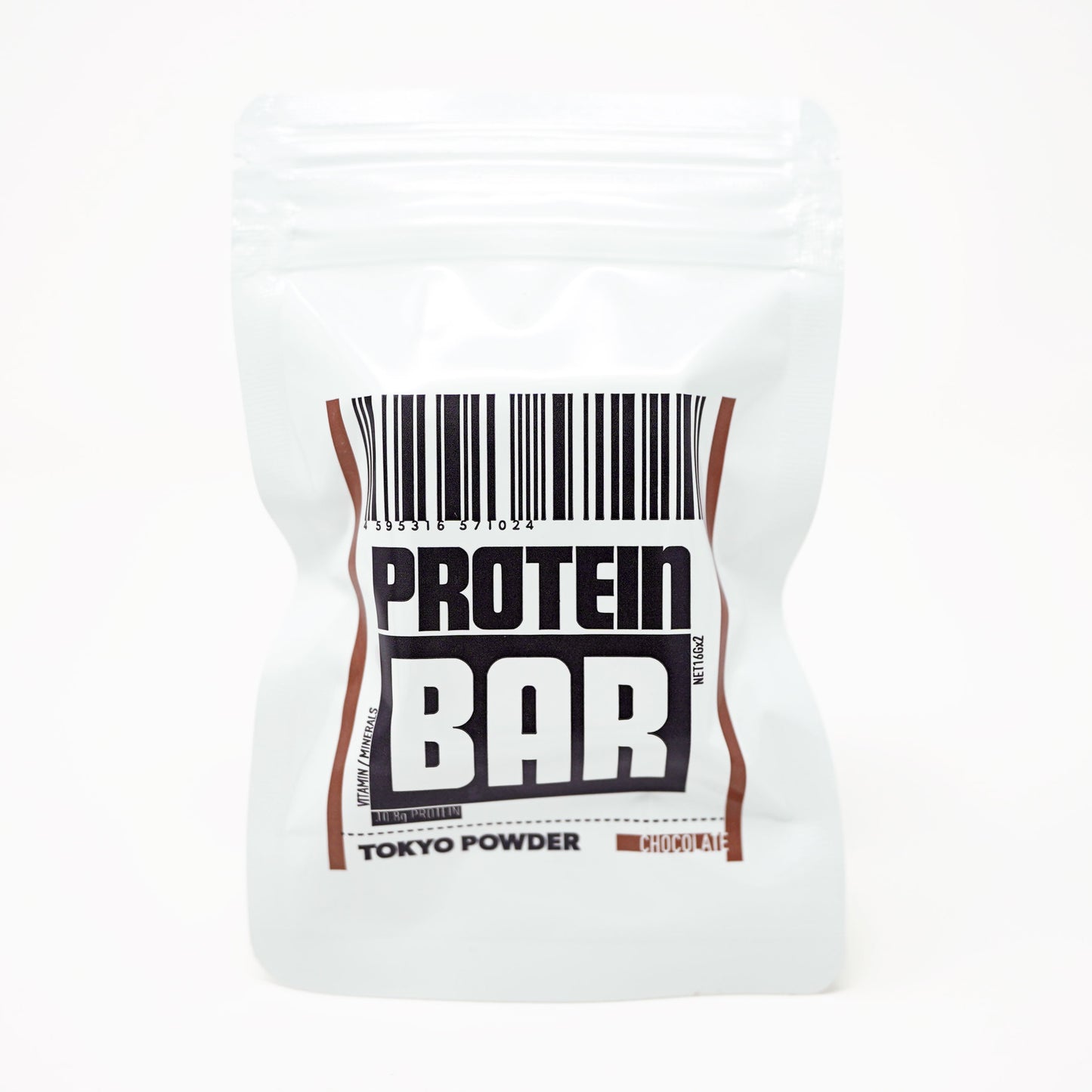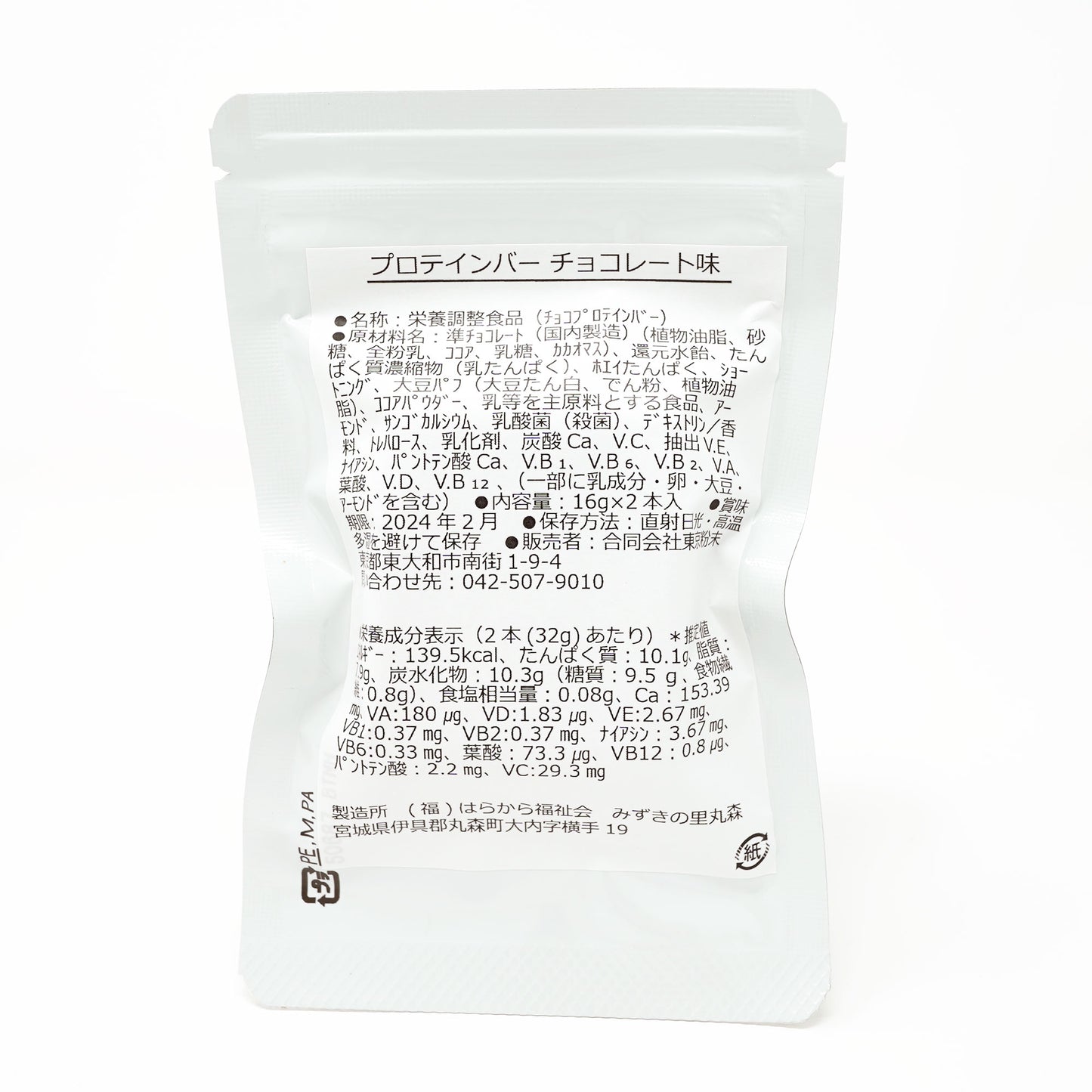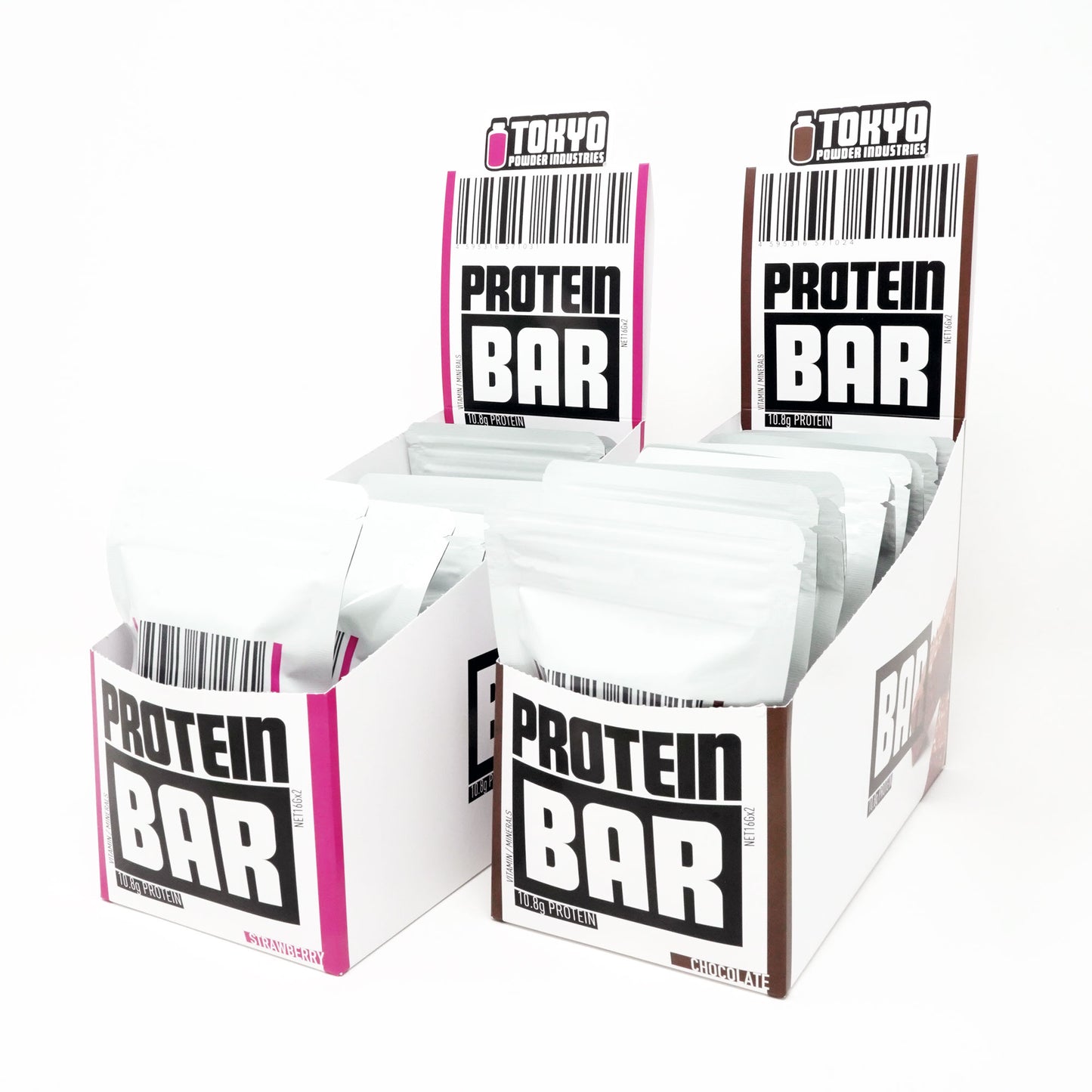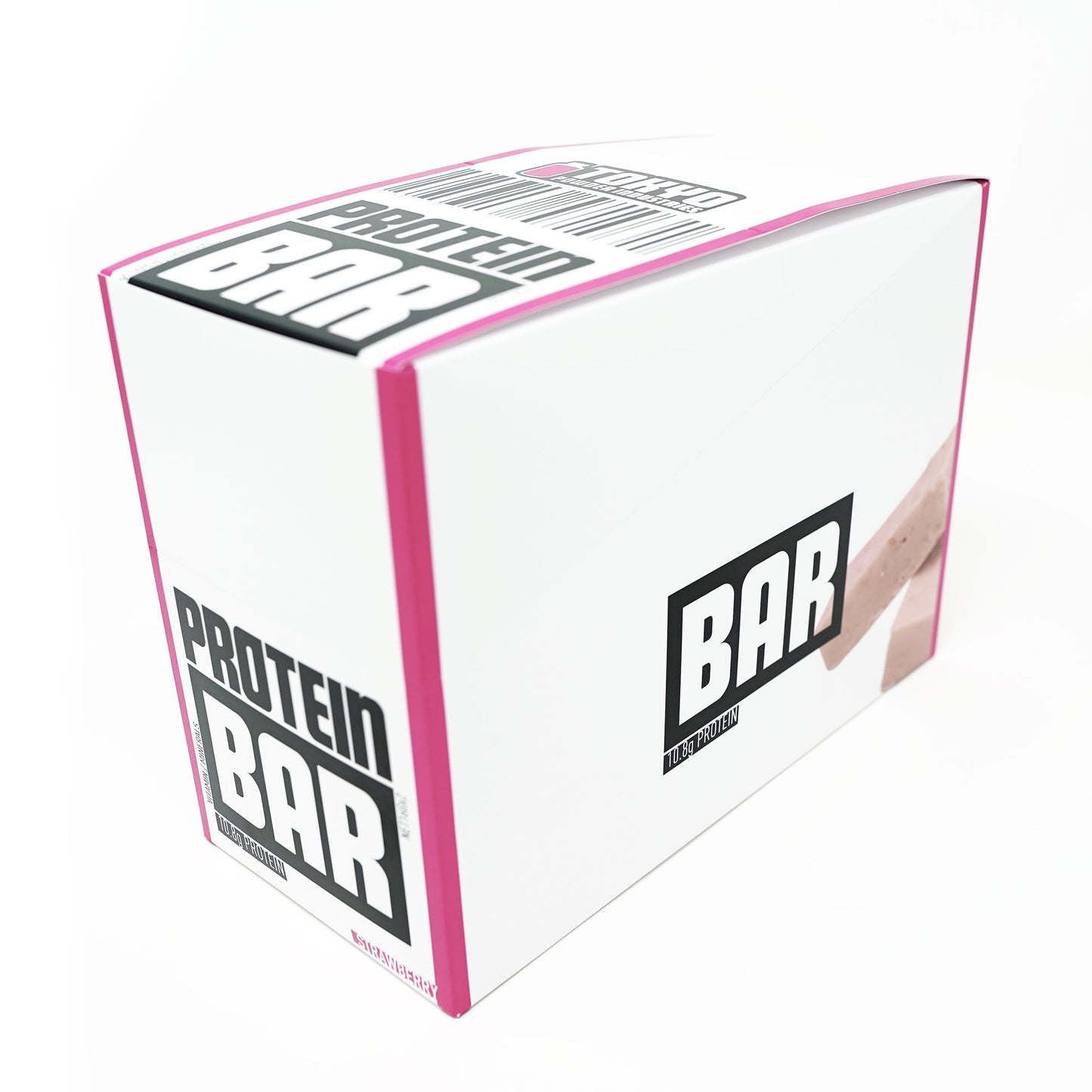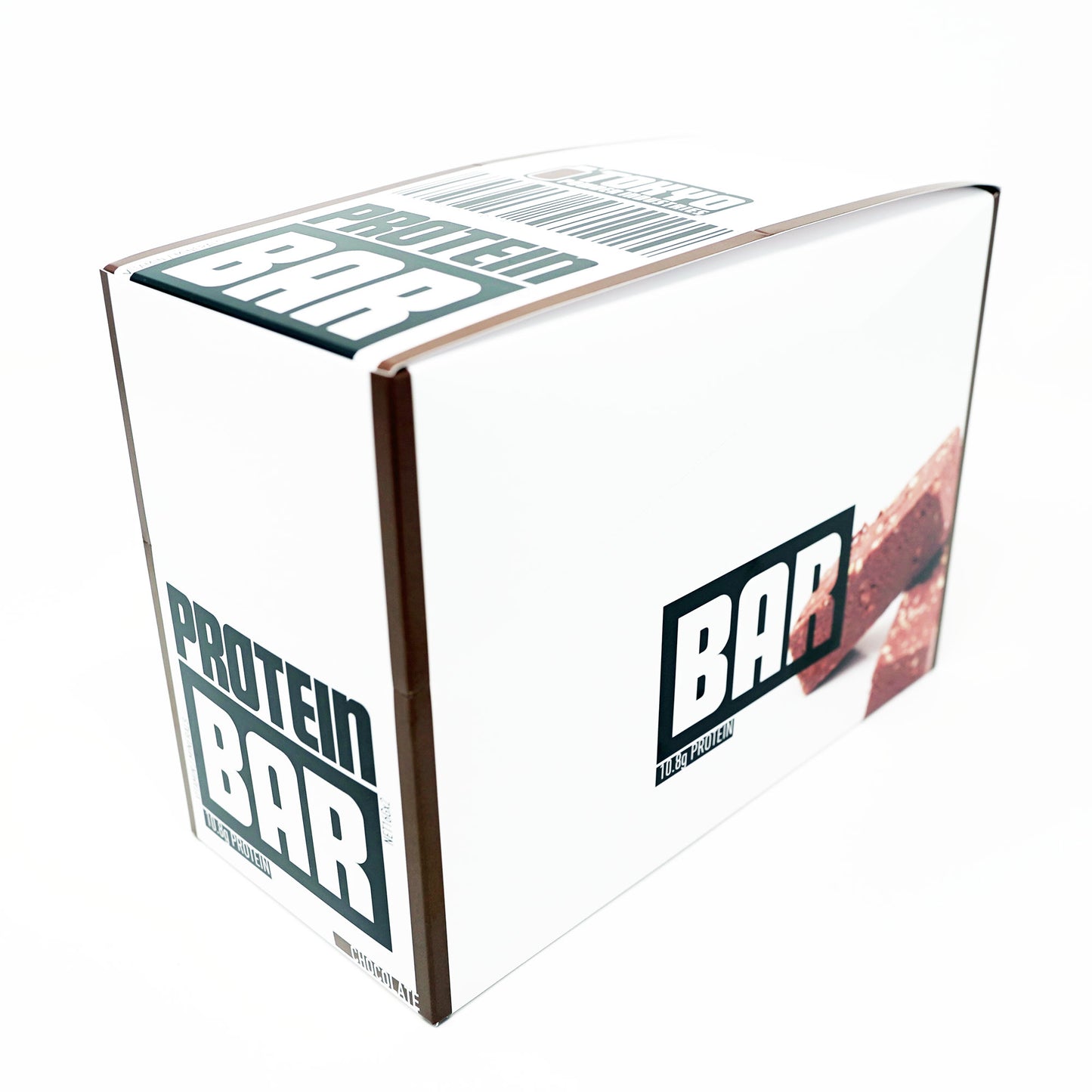 ▼ タンパク質まとめ ▼
高負荷の運動を繰り返すクライマーにとっては、3回MAX摂取できたとしても、1日の必要量に足りません。そこでプロテインの出番です。食事にプロテインを足して、必要なタンパク質量とともに、昨日の自分も超えていきましょう。

高負荷の運動を繰り返すクライマーにとっては、3回MAX摂取できたとしても、1日の必要量に足りません。そこでプロテインの出番です。食事にプロテインを足して、必要なタンパク質量とともに、昨日の自分も超えていきましょう。