As the name suggests, this base material boosts friction. By using it as a base before applying chalk, it exerts a different dimension of friction.
It's a product that's hard to put on, but with the advice of several test subjects that it doesn't matter if it's hard to put on if it sacrifices high performance. It is synonymous with "chalk base" announced as the culmination of powder research.
The 50g bottle cannot be strengthened by vacuum, but it is a large capacity and a bargain. Even if it becomes dry and smooth, it will be revived with tap water or a few drops of REACT. *Bottle products are currently out of production, so the next arrival is undecided.
product size

PACK
(W)90mm (H)110mm (D)15mm

BOTTLE
(W)50mm (H)95mm
specification

15g is vacuum-sealed per pack. After opening, the texture will gradually change when exposed to air, so please use it as soon as possible. (Even if it dries out, it can be regenerated by adding REACT or tap water.) The bottle contains 50g.
Precautions for use

●Do not use for anything other than climbing. ●Keep out of reach of children. ●Do not consume as it is not edible. ●Avoid suction. ●Do not get this in your eyes. ●If the product gets into your eyes or if you experience discomfort such as pain or itching, stop using it immediately and wash it off with water without rubbing.If any discomfort remains, consult a doctor.
Regular price
Sale price
¥1,100
Unit price
per
Sale
Sold out
View full details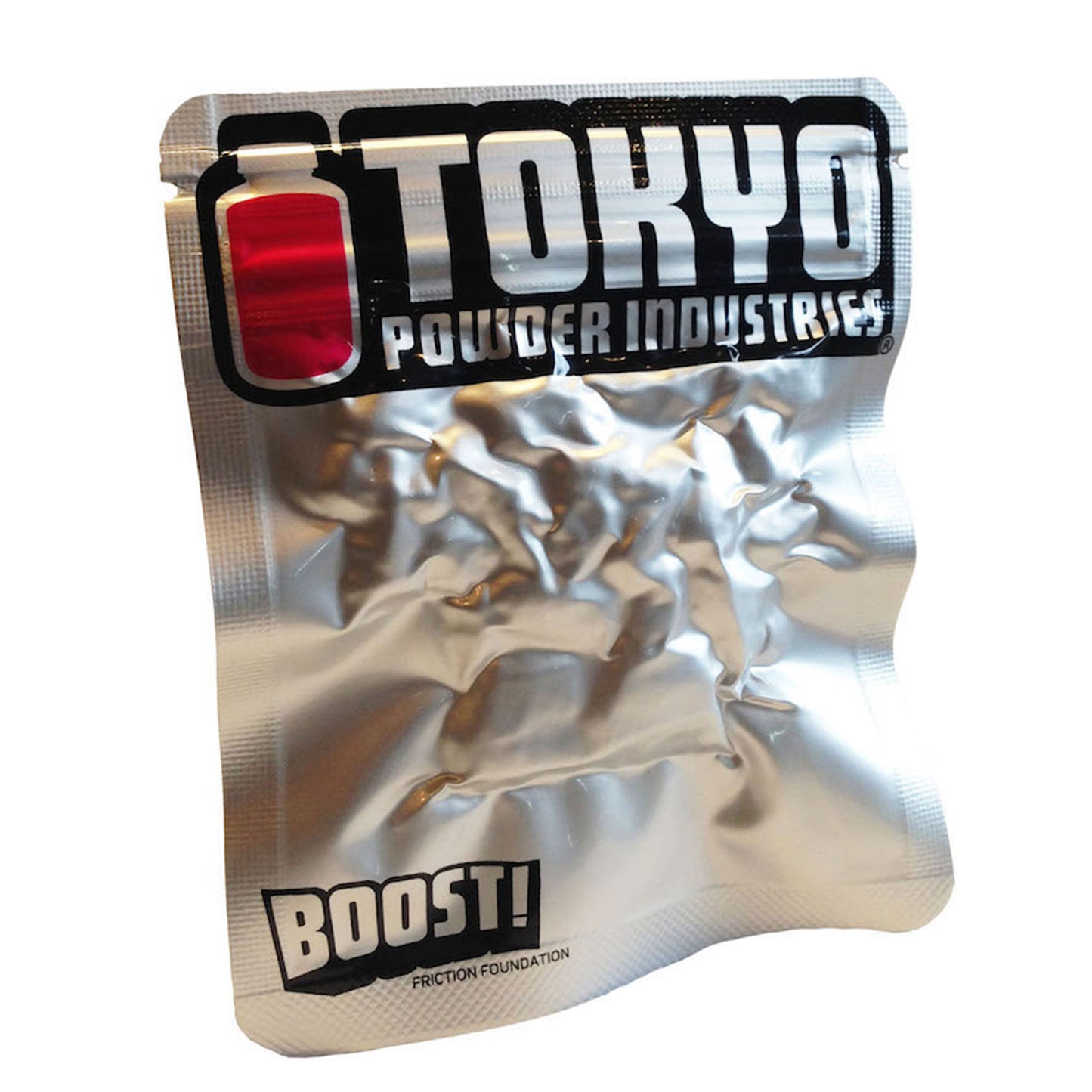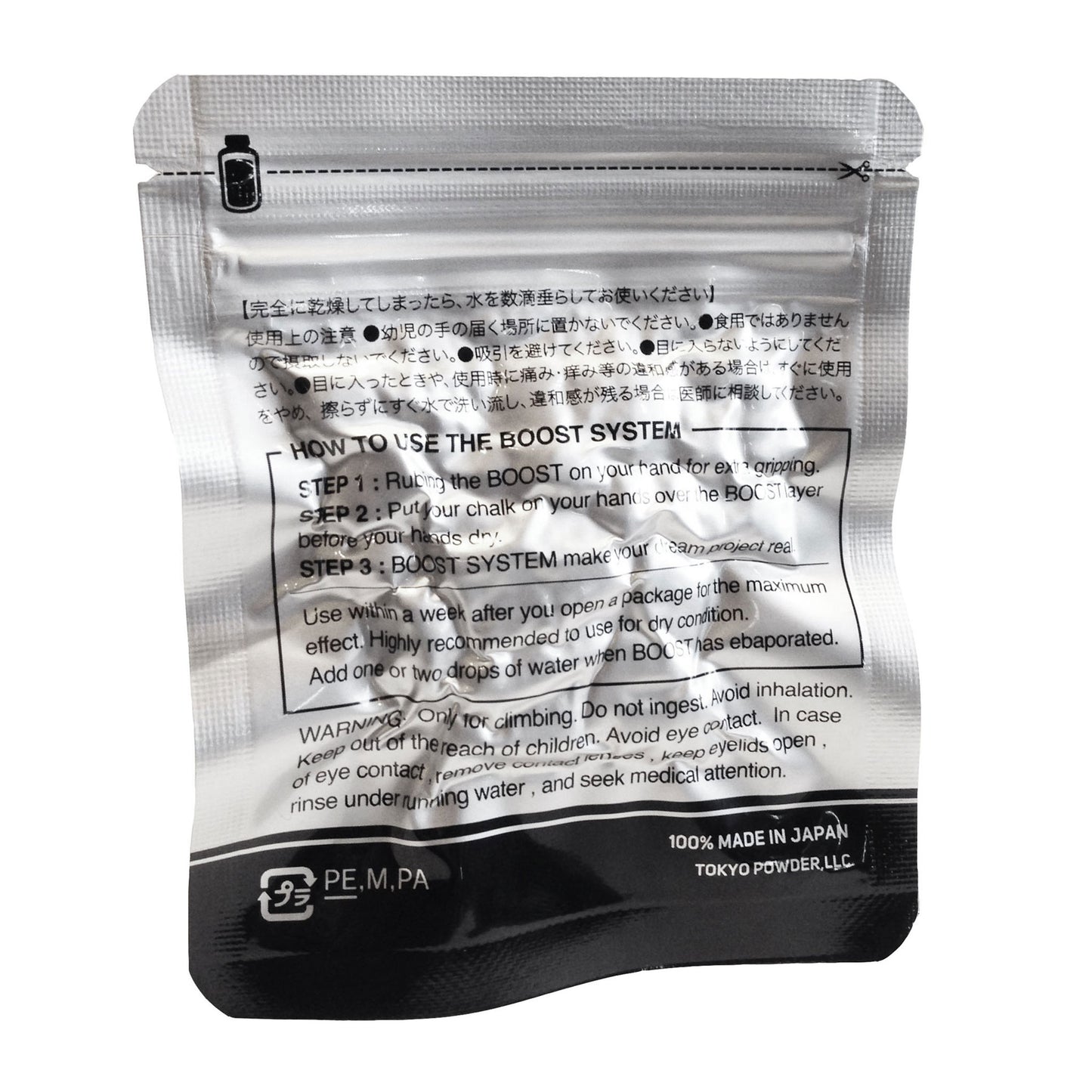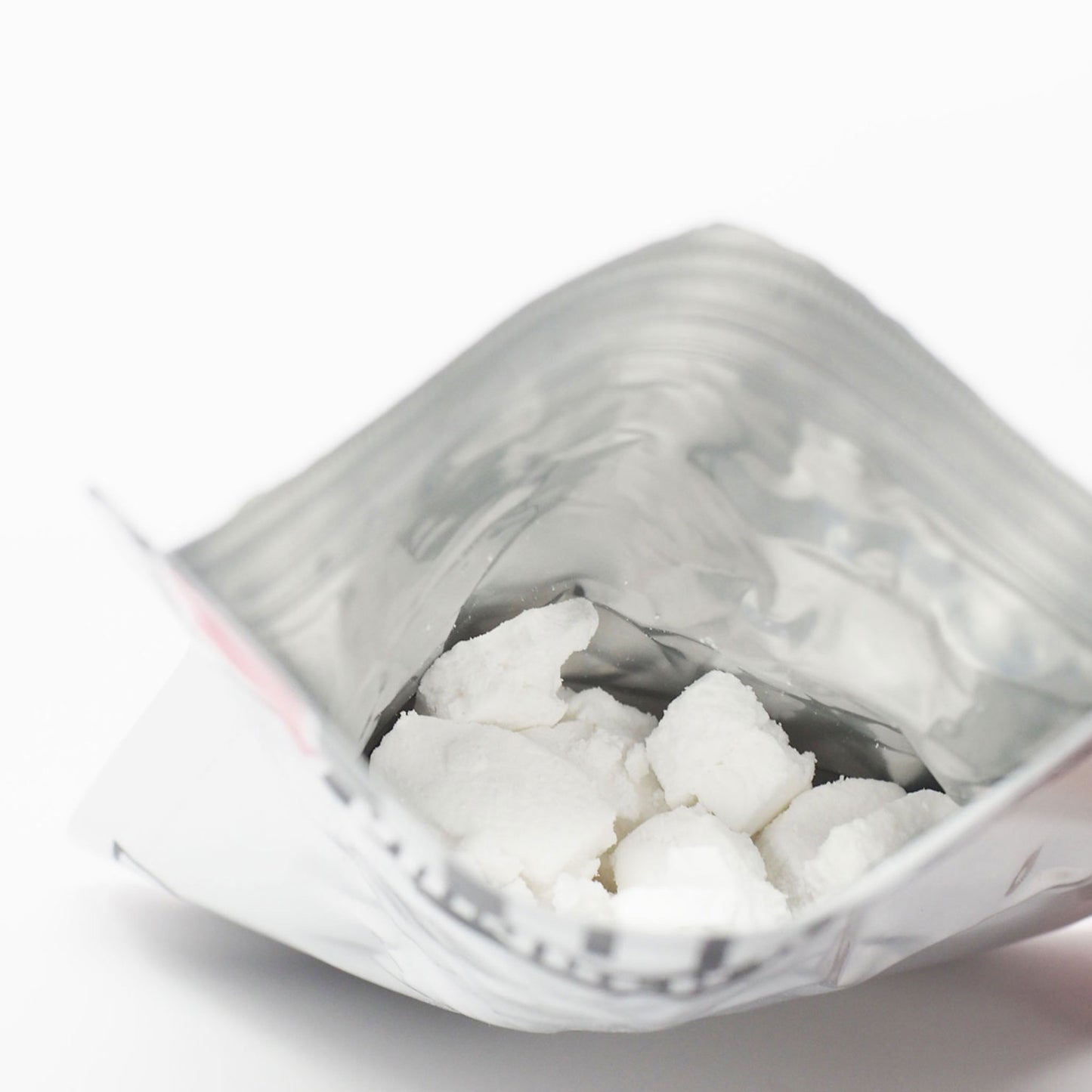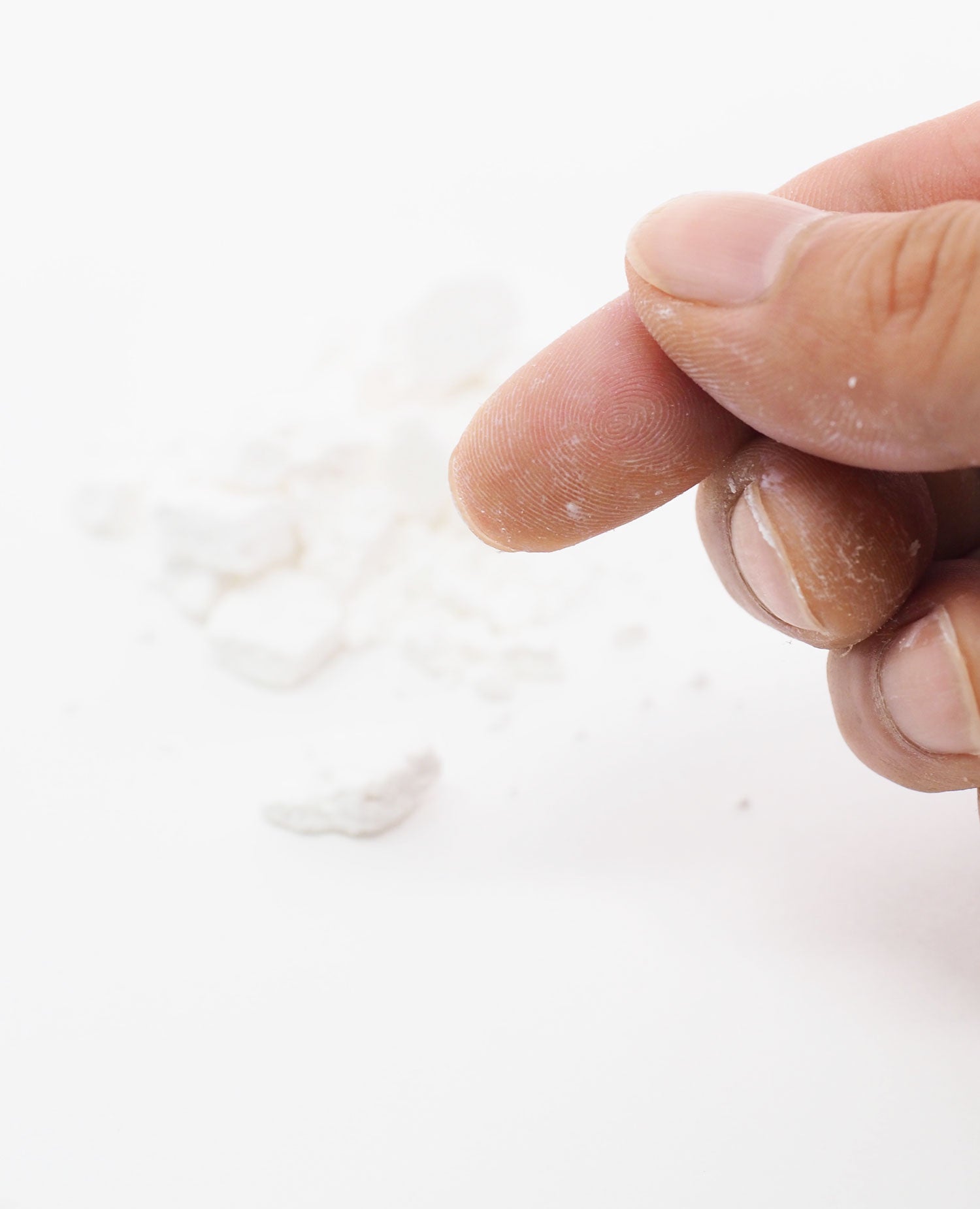 - How to use BOOST
- BOOST is mainly developed with rocky areas (vs. organic matter) in mind, and it is especially effective in situations where your hands are slipping out during the dry season. The materials used consist of food additives, which are soluble in water and flow easily. After washing your hands, it is moisturizing and helps protect your finger skin. Also, if you wash your hands once and apply it again, the effect will be even better.