A cleaner for washing hands. Spray on hands before BOOST or chalk up to maximize the friction effect of the substrate and chalk.
For people with a lot of hand sweat, it is possible to create a foundation that can effectively demonstrate chalk performance by suppressing hand sweat, and in the dry season, it improves friction by maintaining moderate humidity on the finger skin.
By keeping the skin condition constant regardless of the season, you can concentrate on selecting the base material and chalk, making it easier to select the chalk that matches the rock quality and environment.
*Overseas version is the plastic bottle shown in the 4th photo.
specification

The spray stopper pulls a small knob, and it is less likely to come off than a normal plastic cap, making it the most difficult for infants and children to open.

Contents 90ml
Bottle ●The domestic version is made of aluminum, while the overseas version is made of plastic.
Ingredients ●Alcohol (15% or less), sodium chloride (0.1% or less), cationic surfactant (0.01% or less), thickening stabilizer - food additive (0.01% or less) *Overseas version has different ingredients.
Precautions for use

●The active agent is less than half the dilution rate of general skin disinfectants, but if any abnormality is observed, immediately stop using it and wash it off with a large amount of water. ●Do not use on wounds as it hurts so much that you will faint in agony. ●Do not use for purposes other than climbing. ●Keep out of reach of children. ●Do not consume as it is not edible. ●Avoid suction. ●Do not get this in your eyes. ●If the product gets into your eyes or if you experience discomfort such as pain or itching, stop using it immediately and wash it off with water without rubbing.If any discomfort remains, consult a doctor.
Regular price
¥1,800
Sale price
¥1,980
Unit price
per
Sale
Sold out
View full details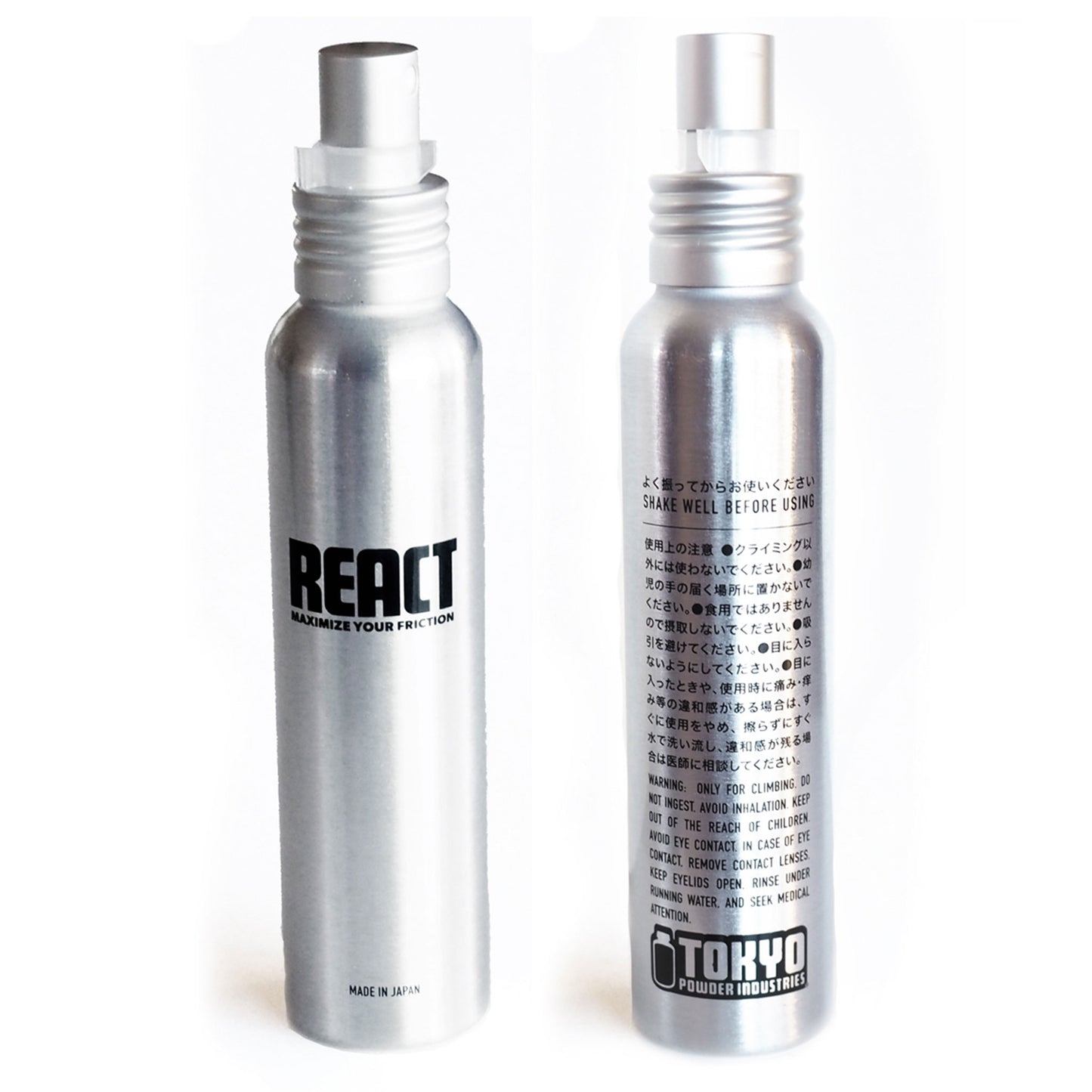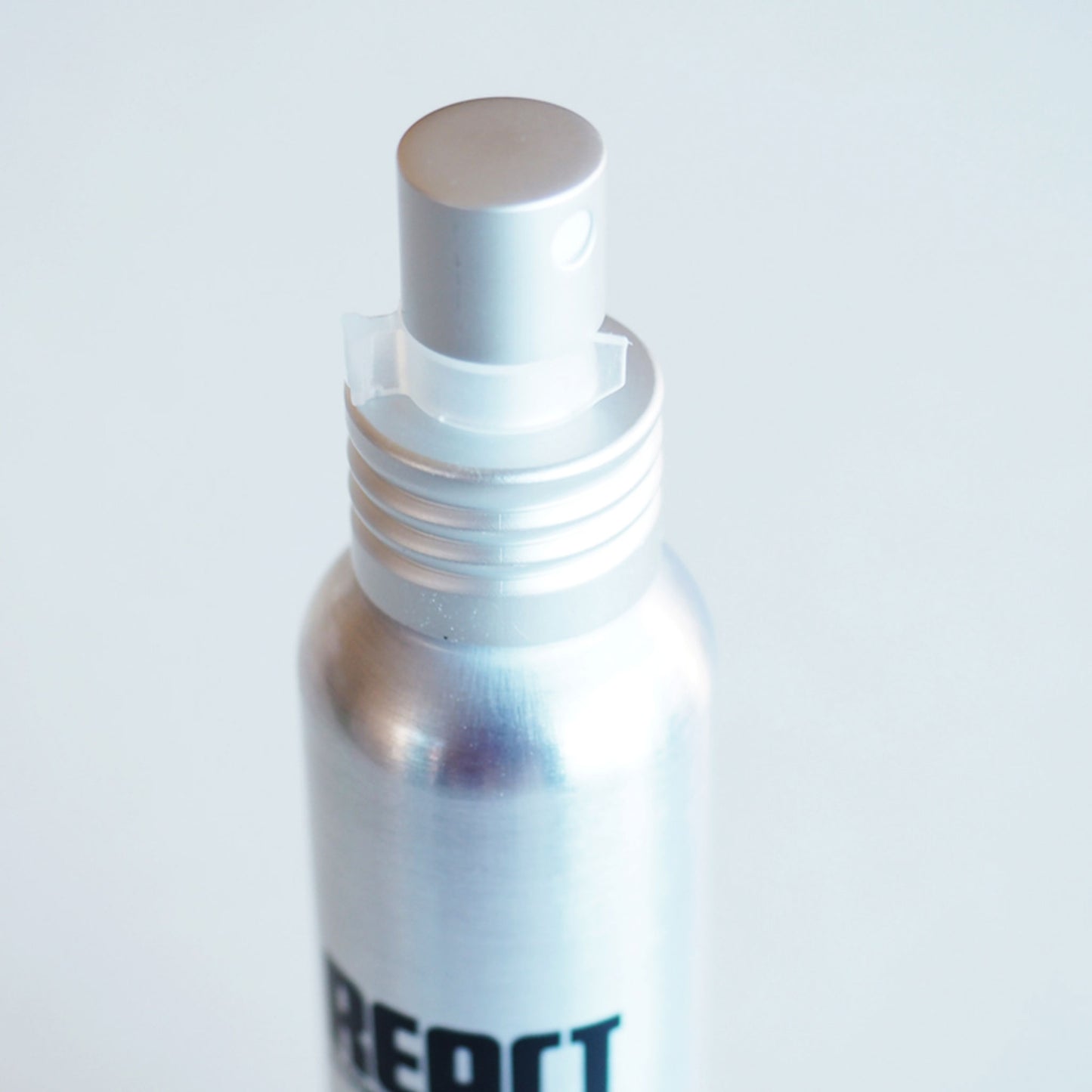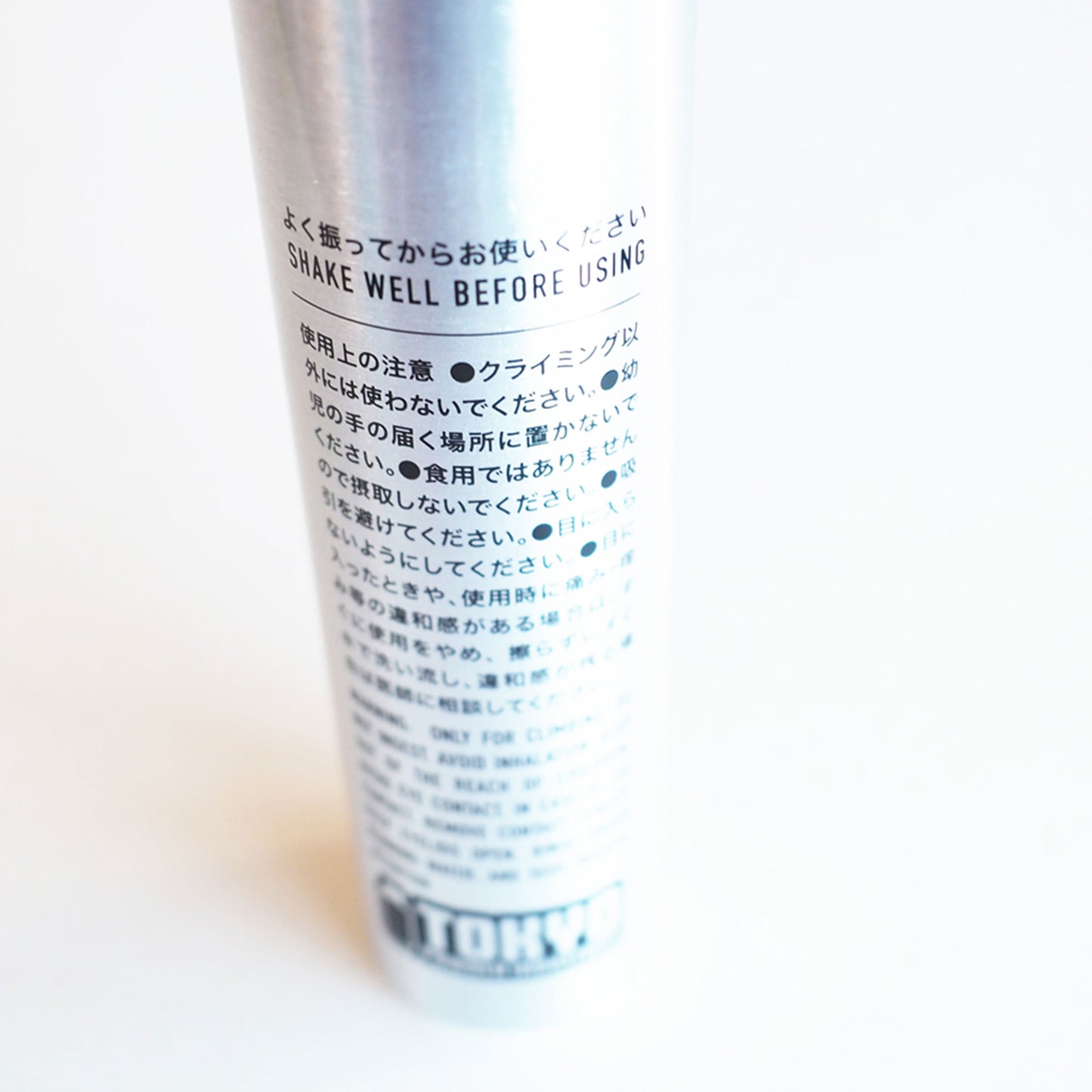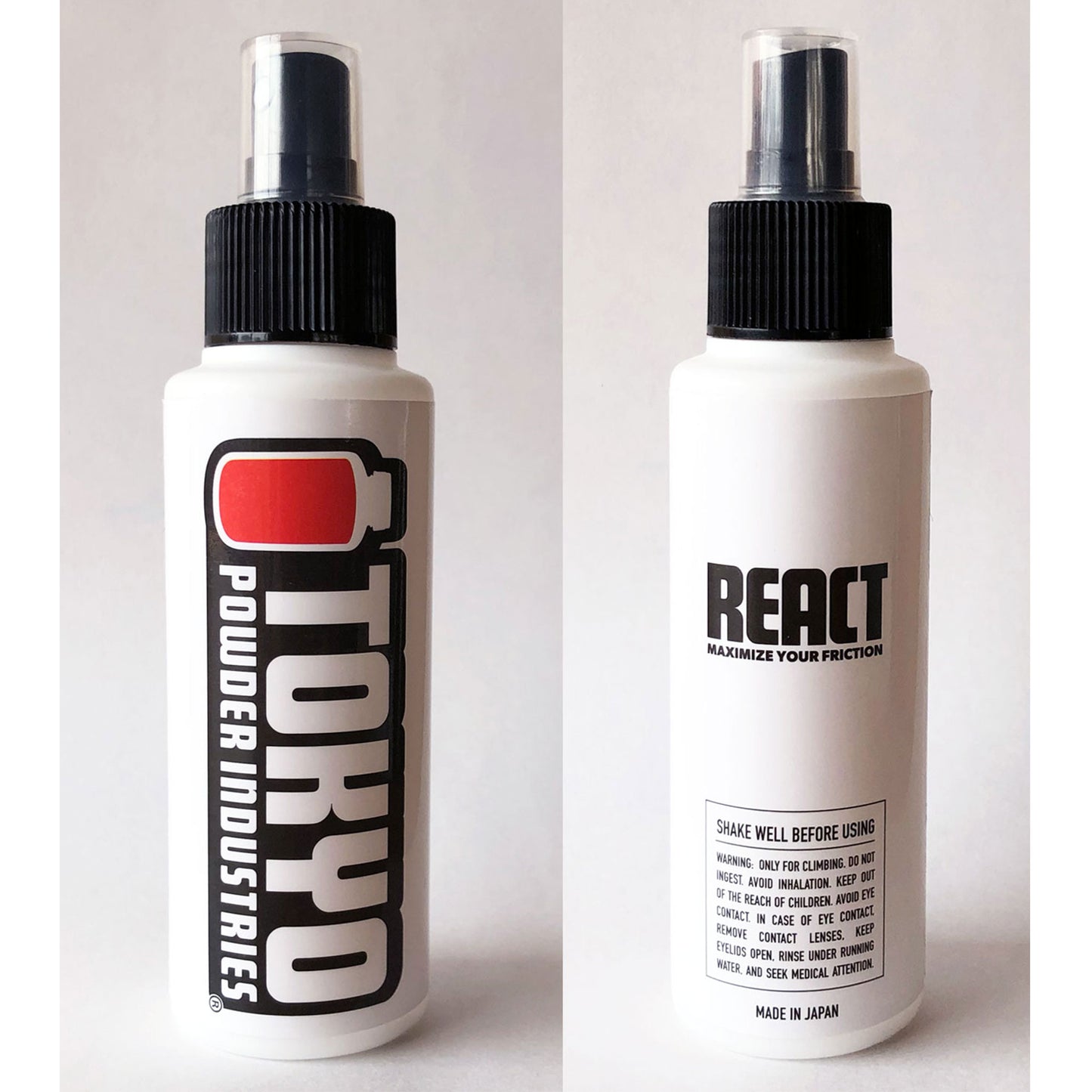 - Maximize choke friction
- REACT creates a base that goes well with any chalk, regardless of the scene you use it more than BOOST. In fact, REACT has a high usage rate among top climbers, but the trigger was a disinfectant that a friend had around 2009. REACT was released after almost 10 years by copying his idea. And this REACT idea later led to the development of different products. Oh, it's past the statute of limitations, right?