Super high friction choke with BOOST characteristics. Its performance stands out especially in rocks with little friction, and like BOOST, it is a model that is very compatible with polyurethane holds and volumes (flathold, cheeta, etc.) that are often used in competitions in recent years.
*In the unlikely event that an item is out of stock, it may take 2-3 days to ship. In that case, we will contact you by e-mail separately.
product size

(W)140mm (H)200mm (D)65mm
specification

●LARGE330g is equipped with a one-way valve that enhances quality by degassing. Remove air to reduce deterioration due to chalk drying. ● SMALL135g does not have a back design.
●MADE IN JAPAN
Precautions for use

●Do not use for anything other than climbing. ●Keep out of reach of children. ●Do not consume as it is not edible. ●Avoid suction. ●Do not get this in your eyes. ●If the product gets into your eyes or if you experience discomfort such as pain or itching, stop using it immediately and wash it off with water without rubbing.If any discomfort remains, consult a doctor.
Regular price
Sale price
¥1,870
Unit price
per
Sale
Sold out
View full details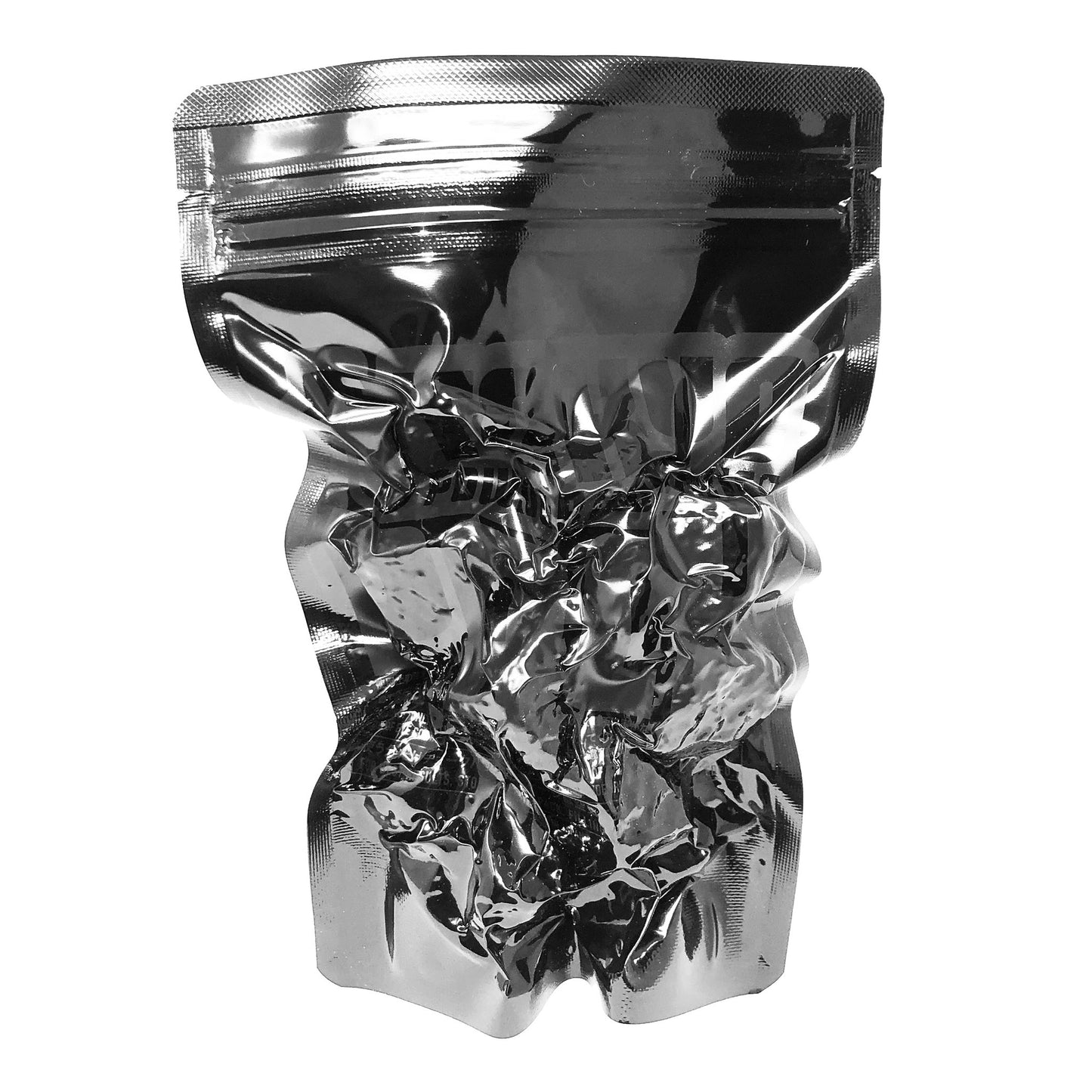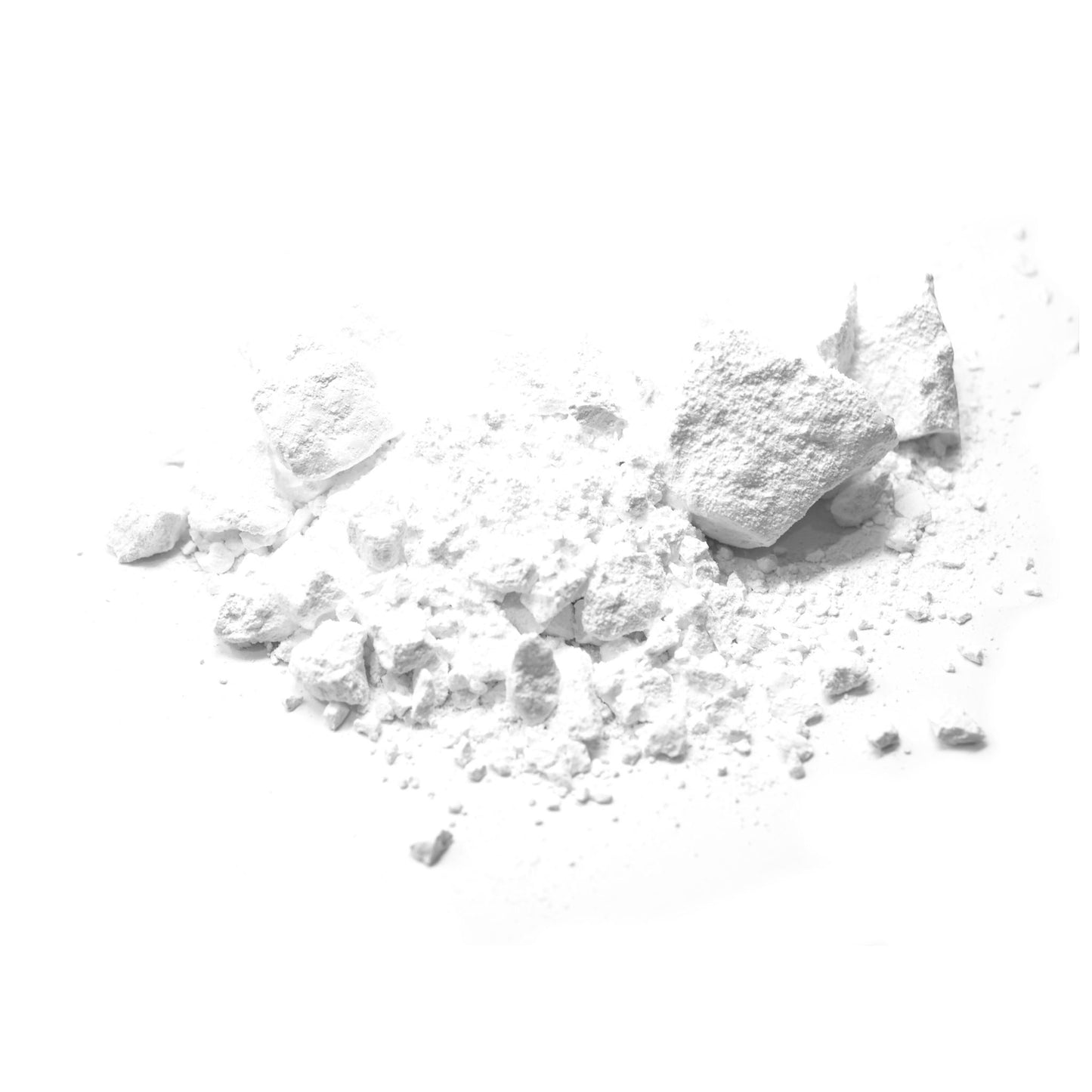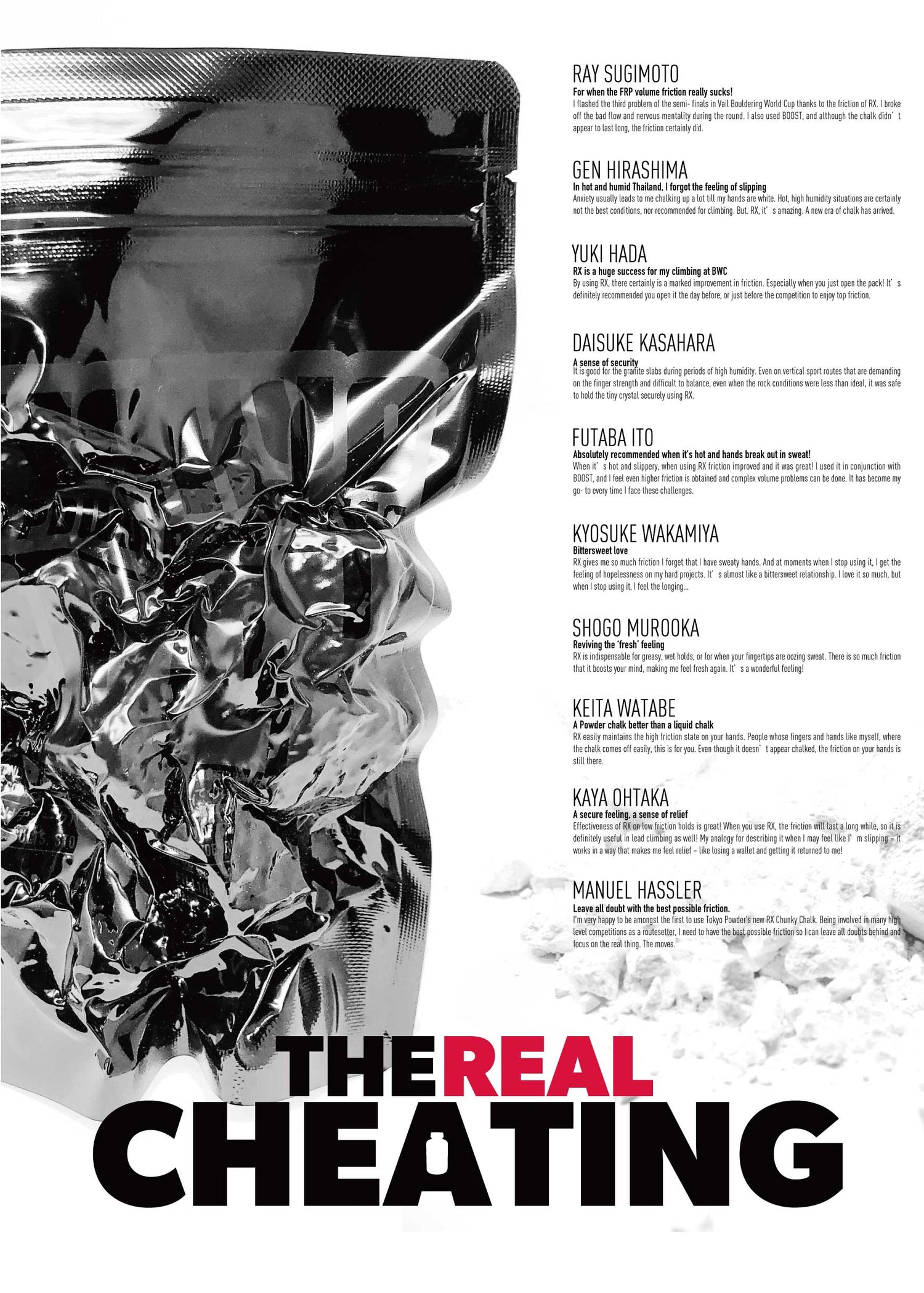 -
- Since January 2018, Rei Sugimoto, Futaba Ito, and Yuki Hata have been using it at the World Cup. The choke drops quickly, but on the contrary, the friction lasts for a long time, maximizing performance with minimal choke.

Friction characteristics are mostly determined by the water content of hands and rocks. Rather than suppressing moisture, RX creates friction by holding the optimum amount of moisture to suppress dryness. This is not proportional to the season. For example, when the parasympathetic nerve is dominant in low pressure and the amount of water on the hand side is drastically reduced. Of course, it is also excellent in the dry climate of winter. You can also maximize the friction by using BOOST together.