Developed specifically for high-level competition climbing, Super B was conceived from through further development of BLACK and RX.

Performing supremely on polyurethane-based holds, it clings to the skin and evenly coats the hands like BLACK and has the friction enhancement characteristics of RX.
Even though the appearance of chalk has diminished on the hands, it sustains the friction through four or five moves ahead.

Greatly favored by our bouldering athletes for its ability to hold up while pushing limits, SUPER B stands supreme in the competition environment where skin wear and tear is severe.


Previously, SUPER B was a bottle-only product that has been available in Japan since a year ago and was constantly sold out. From this year forward, we have expanded our production and it is now available with a dedicated packaging made from a biomass material.

SUPER B stands for Super Black. Embrace friction that surpasses the previous high of BLACK, our best-selling chalk.
product size

SMALL:
(W)160mm (H)230mm (D)40mm

LARGE:
(W)200mm (H)290mm (D)90mm

BOTTLE:
(W)100mm (H)195m
specification

●SUPER BLACK is currently available only in bottles ●MADE IN JAPAN
Precautions for use

●Do not use for anything other than climbing. ●Keep out of reach of children. ●Do not consume as it is not edible. ●Avoid suction. ●Do not get this in your eyes. ●If the product gets into your eyes or if you experience discomfort such as pain or itching, stop using it immediately and wash it off with water without rubbing.If any discomfort remains, consult a doctor.
Regular price
Sale price
¥2,090
Unit price
per
Sale
Sold out
View full details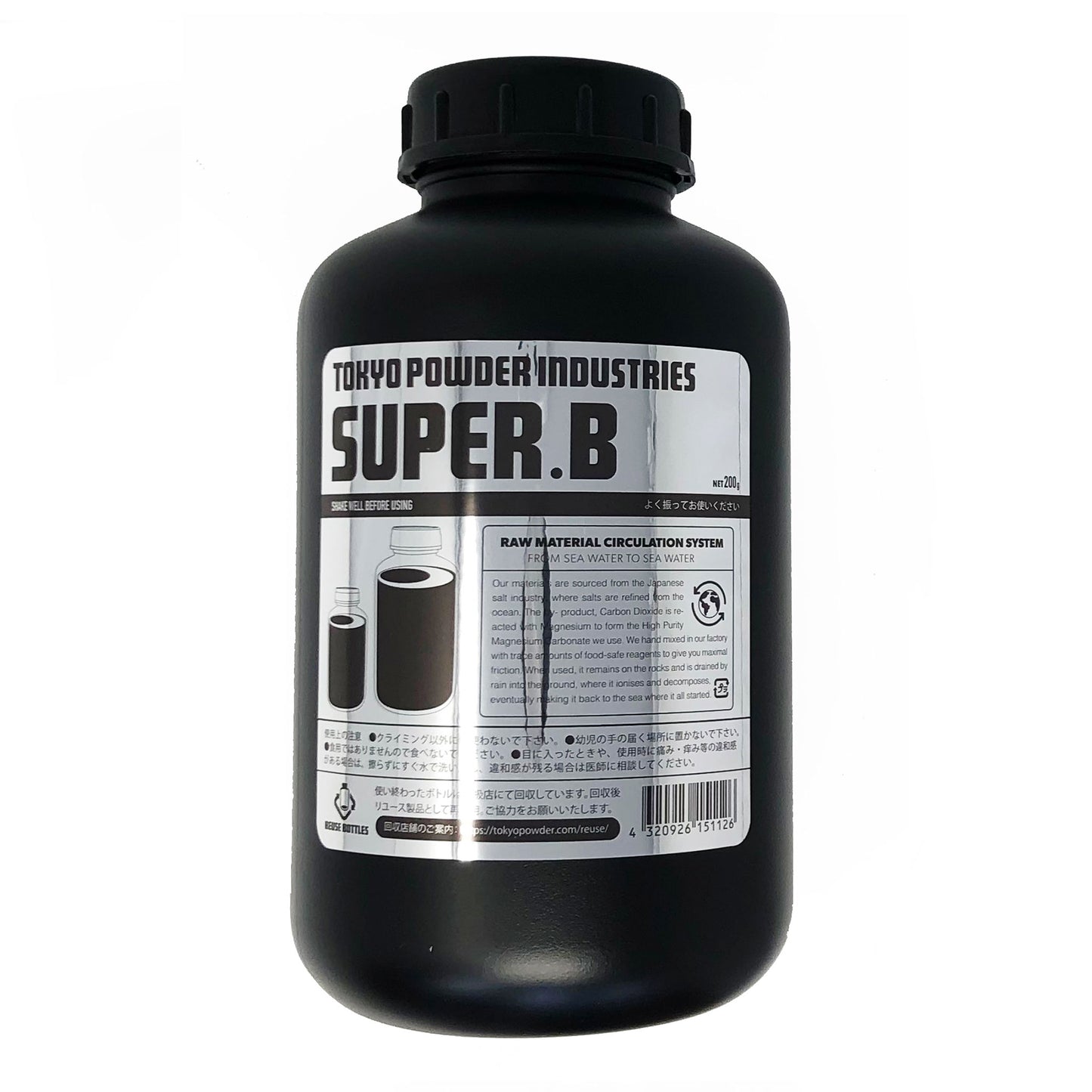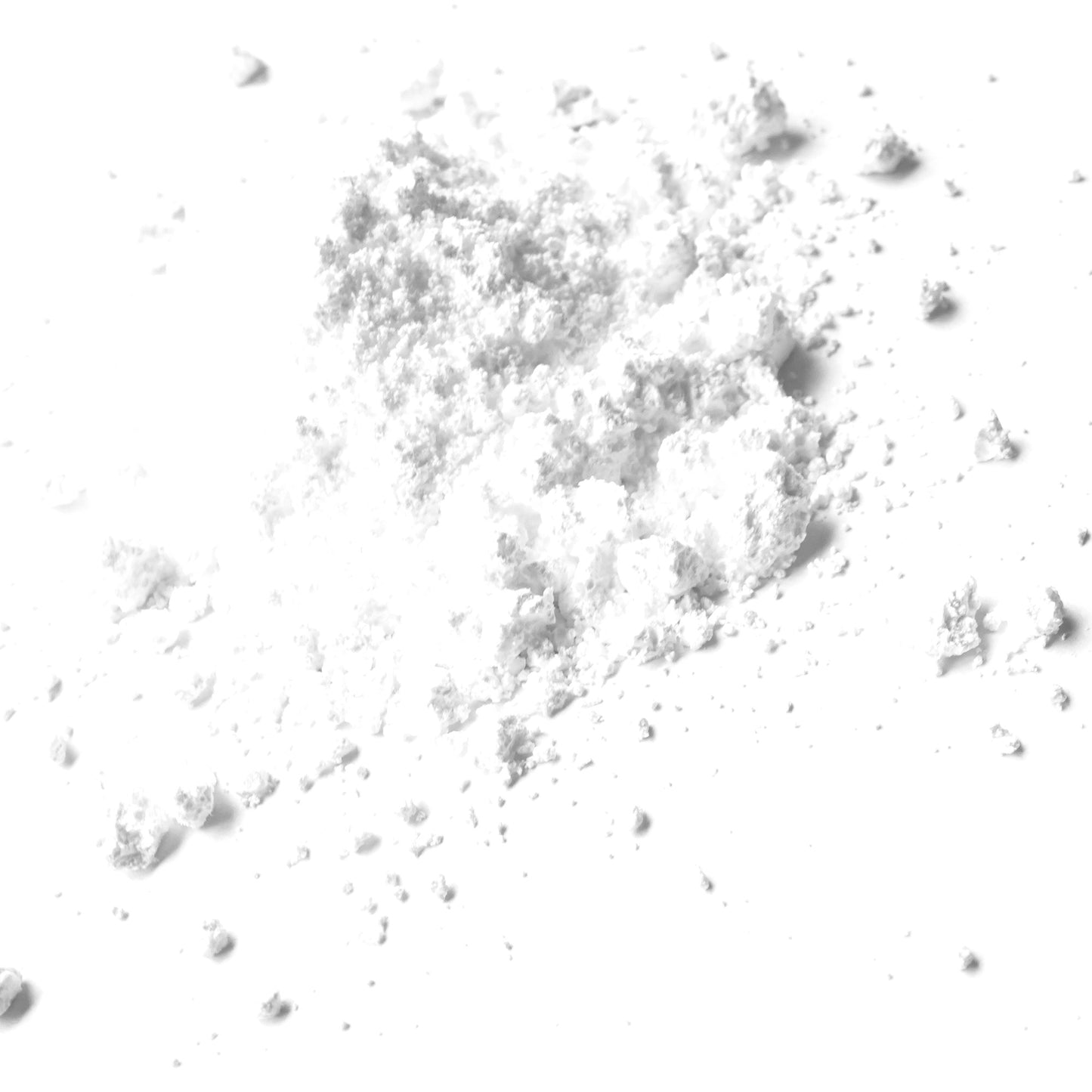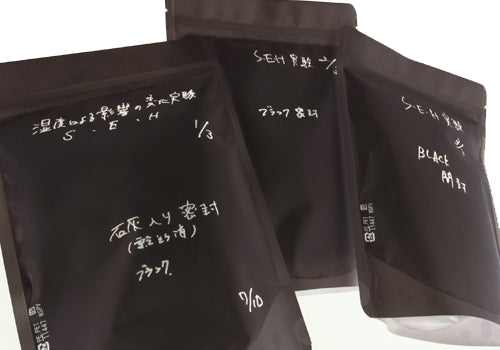 - Testing in Subject Club
- In the test, we had four types of chalk with different manufacturing methods and raw material ratios tested blindly. I put only one BLACK in this and thought that I could make a relative evaluation with BLACK.
80% of the test subjects were people who usually use BLACK for rocky areas and competitions, which means that BLACK was selected as the best chalk by the test climbers.
Of course, the subject did not know that there was BLACK in the test chalk.

And the test results were very surprising.
When we evaluated the four types of test results sent from rocky areas all over the country with various parameters, we were surprised to find that 77% of the people chose BLACK as the chalk they felt had the worst friction. That's how it was. Also, of the 12 parameters, BLACK was the lowest in all 9 parameters except for humidity of 45% or less and temperature of 11-15 degrees.

There was a relatively wide variation in the good evaluations, but we selected parts that had similar evaluations even with more extreme parameters, and produced SUPER BLACK with the best raw material ratio and process.