It is a guidebook of bouldering area in Taiwan.
BIHOU, DABAO, PINGLAI, and RUILONG, about 240 assignments are recorded with photos and illustrations. Access information, such as trains, taxis, and self-driving, is clearly written in simple English, making it easy to understand even for first-time visitors to Taiwan.
211 pages in full color Author: Roger Wo/Fiona Lee
Language: Chinese / English Suggested retail price: 3,800 yen (excluding tax)
Website FACEBOOK
All proceeds from the initial sales of this topo will be donated to the reconstruction fund for the rocky areas that were damaged by the typhoon. (Finished as the first batch sold out)
product size

149mm(W) x 210mm(H) x 10mm(D)
Regular price
Sale price
¥4,180
Unit price
per
Sale
Sold out
View full details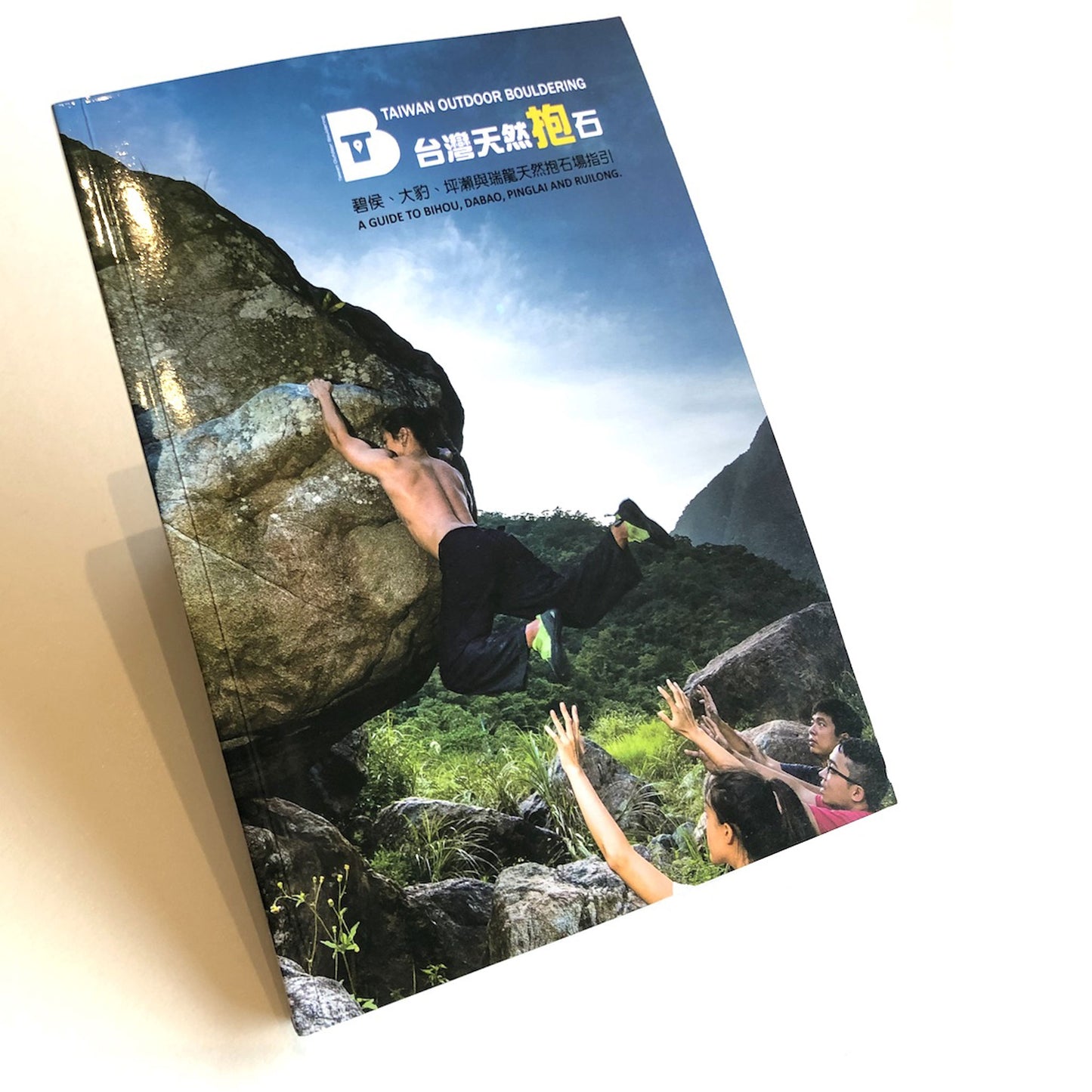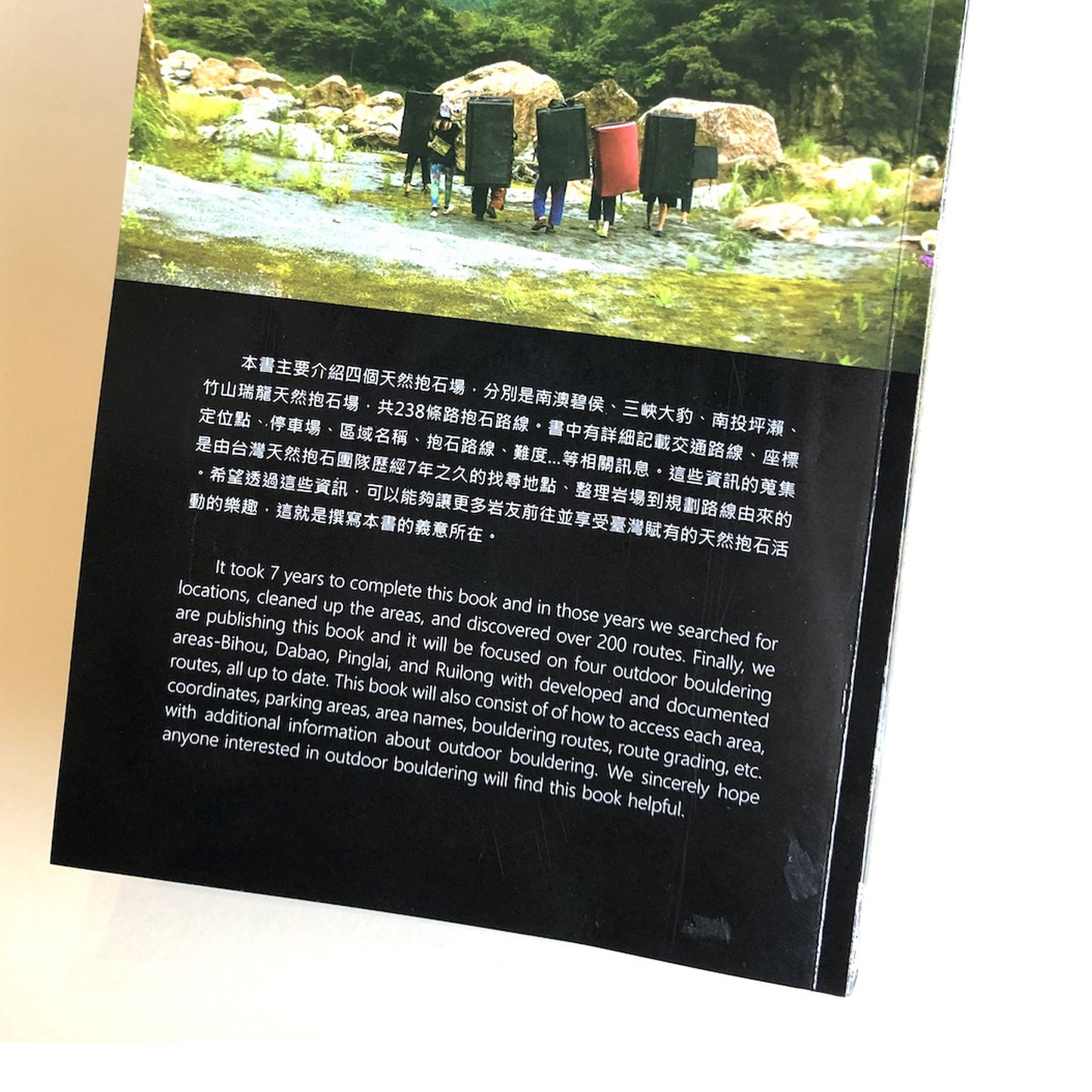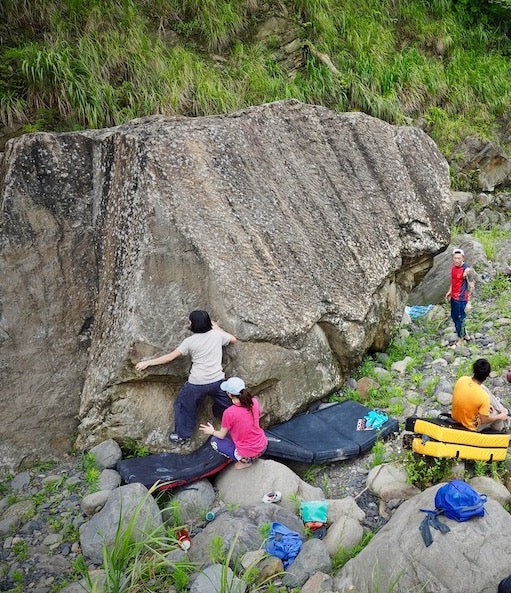 - Taiwan's hidden boulders
- The boulder area in Taiwan is basically driven by car, but the roads are quite narrow and there are places that are quite difficult at first glance, but the guidebook has the GPS coordinates of all the rocky areas and says "Follow google map". It is convenient. Since the island is not that big, I would recommend renting a car to visit the rocky areas and the night market rather than taking a taxi.

Each area has small boulders and challenges that can be tried relatively easily, so you can relax like a tourist. Of course, it is also wonderful for climbers who are too enthusiastic. After all, there are many unclimbed lines. All of the climbers I meet there are kind, nosy, and a bit unusual. The charm of climbing, rocks, facing yourself, meeting people, a little adventure, and the feeling you get from nature that shows different expressions every time. The experience of many climbing trips is condensed in nearby Taiwan.

A round-trip flight from Narita costs about 30,000 yen. 3 hours one way. The city is right outside the airport. There are also many good climbing gyms. More than anything else, Taiwan is all about food stalls. Everything looks delicious from end to end, and they are all priced at 100 yen or 150 yen. It's a heaven for snacking and drinking. Such Taiwan. A place where you can fully enjoy the gym, rocky areas, and gourmet food even on short consecutive holidays. it's the best.